Do children really reflect on their parents
In the evening - reflecting on the day with children
School and kindergarten have started again and the days are full of excitement, adventure, beautiful, exhausting, sad, angry moments. A lot is experienced and seen every day. Our children carry a lot of this home. Sometimes they put it into words right away, sometimes during the day and sometimes we don't find out about certain events until weeks later.
How was your day? Really?
Usually it doesn't help to ask directly after school or kindergarten: "How was your day?", Because the children often answer with a monosyllabic "Good." It is even less useful to ask about the child's day with suggestive questions: "Did you have a good day?" This leaves little room for negative answers and it is often difficult for smaller children to perceive the day in its entirety if the sense of time is not yet well developed.
Sometimes we as parents also have to ask ourselves whether we are ready now for an honest and long answer from the child or whether we really only want to have small talk after the child has been picked up. If we really want to inquire about the circumstances of the day, we should do so calmly and carefully in a place where we can have a good conversation with a child: a place where it is quiet enough to be with the child understand. When it feels comfortable to talk about problems (on the bus after school between strangers this is sometimes less the case). A place where we sit across from our child so that we can perceive their facial expressions and have the opportunity to read between the lines.
The evening as a place of conversation
Looking back over the day in the evening is always good for me as an adult. I see what has worked well and what has worked less well and draw conclusions from this for the next day. I consciously direct my gaze once more to the beautiful things of everyday life. Sometimes I write down the peculiarities or I make memories of them: something that the children brought with them, a beautiful stone that we found or leave the book open in a beautiful place that I have read. We also use the day's review in the evening with our children. Depending on the age, the questions can usually not be that complex, but before going to bed we look at the day together and there are often more answers in the evening than directly after school or kindergarten. The negative of the day always has its place and can be discussed, because of course children also experience situations that move them and are not so beautiful.
Questions about looking back on the day can be:
What was the best thing today?
What wasn't nice today?
Which song did you like to sing in kindergarten today?
Who did you like to play with today?
Did you have an argument today?
Did you look at a book today that you liked?
Did someone help you today, did someone support you?
Could you help someone?
The conclusion is always the look at something positive in order to lead well into the night.
Do you also have a special day-end ritual?
Your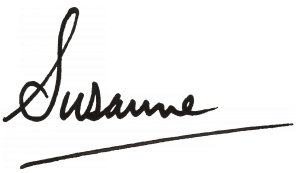 Make a note of this article on Pinterest