How do I manually deactivate WordPress plugins
Disable WordPress plugins in phpMyAdmin
Step 1 - Open your database in phpMyAdmin
Step 2 - Click on wp_options
Step 3 - Find the plugins
Step 4 - Disable the plugins
Usually you manage your WordPress plugins in the admin area. Sometimes it can be useful to deactivate the plugins in phpMyAdmin, e.g. if you have problems with your WordPress site and cannot log in.
Deactivating the plugins does not remove them from your WordPress installation. You can reactivate this in your admin area.
---
Step 1 - Open your database in phpMyAdmin
Read our guide on how to access your database in case you don't know how to do it.
---
Step 2 - Click on wp_options
In menu on the left, click on wp_optionsto open the "Options" table.
Note: The table can have different prefixes, here it is www_. If you use the 1-click installation, the prefix is ​​usually the storage location of your WordPress site.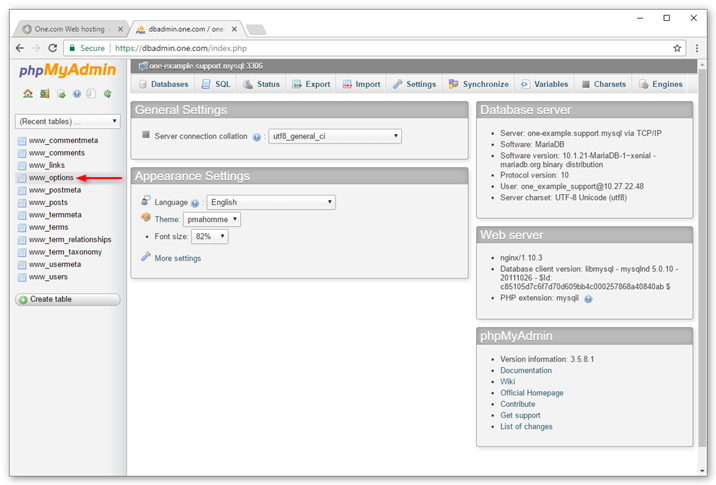 ---
Step 3 - Find the plugins
Find the line by name active_plugins. You can usually find these on page 2 in the "Options" table.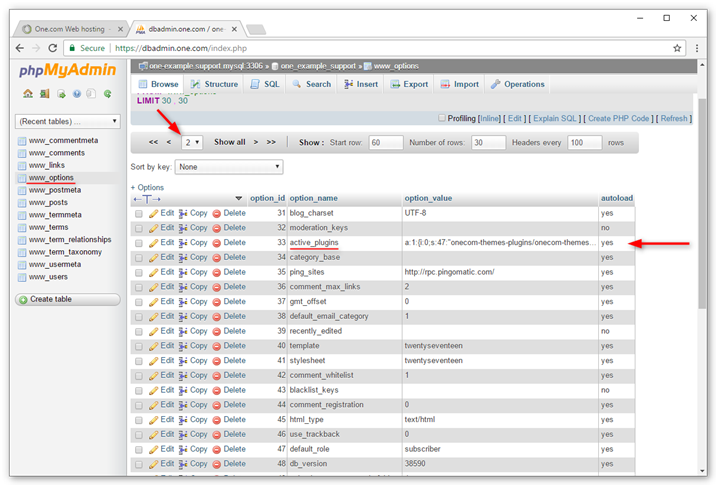 ---
Step 4 - Disable the plugins
Click the field in the column option_value Next active_plugins
Remove all content and click Enter to save this.
Your plugins are now deactivated.
If that didn't solve the problem, you can try changing your WordPress theme manually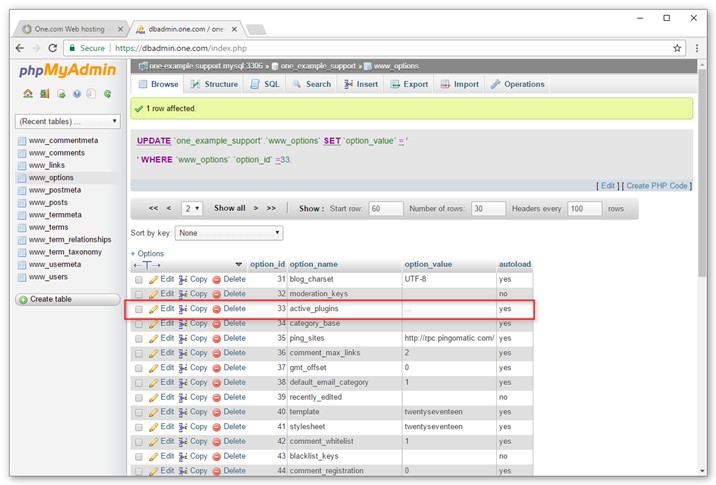 ---
Related articles:
Change your WordPress password in the database
Change your WordPress theme in the database