Tesco is a multinational company
The largest supermarket chains in the UK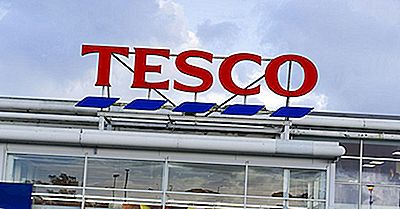 Supermarkets are a one-stop shop for most of the important products we use every day. Supermarket chains thrive in most of the world's developed countries and are also gaining popularity in the developing world. A country's supermarkets are often ranked on the basis of their share in the supermarket sector. The largest supermarkets in the UK are as follows:
1. Tesco
Founded by Jack Cohen in 1919, Tesco is the UK's largest supermarket chain by market share. It accounts for 27.8% of the market share of the supermarket chains operating in the country. Tesco is a UK multinational selling food and general merchandise. The company's headquarters are in Hertfordshire. Tesco has branches in 12 countries in Europe and Asia. The company is listed on the London Stock Exchange.
2. Sainsbury's
The second largest supermarket chain in Great Britain is Sainsbury's. The company has a 15.8% stake in the country's supermarket sector. Sainsbury's is an old company founded in 1869 as a shop in London by John James Sainsbury. It soon became very popular in the country and by 1922 it became the country's largest grocery retailer. In 1995, however, Tesco overtook Sainsbury's as the market leader. The company was pushed to third place in 2003 by losing second position to Asda. However, in 2014, Sainsbury's won its second place by replacing Asda. The group is headquartered in London.
3. Asda Stores Ltd.
Asda was founded in 1965 and is a relatively young company compared to Tesco and Sainsbury's. However, it quickly succeeded in becoming the third largest supermarket chain in the UK by market share. As of 2017, Asda has tough competition
Sainsbury's with a market share of 15.3% which is only 0.5% lower than Sainsbury's market share. Asda is headquartered in Leeds, West Yorkshire.
4. Morrisons
Morrisons, the fourth largest supermarket chain in the UK, has a 10.4% stake in the country's supermarket sector. This company is headquartered in Bradford, West Yorkshire. It was founded by William Morrison in 1899 as a simple sale of eggs and butter. Although the chain's operations were mainly concentrated in the northern parts of England until 2004, the subsequent takeover of Safeway by Morrison led to the large-scale presence of Morrisons in the southern part of the nation. As of 2016, the chain had 498 stores spread across the UK.
5. Aldi
Aldi, founded in Germany by Theo and Karl Albrecht in 1946, is the fifth largest supermarket chain in Great Britain. It has a 7% market share in the country. Aldi is also present in many other countries. More than 10,000 stores of this company can be found in 20 countries. Aldi actually consists of two discount supermarket chains, Aldi Nord and Aldi Süd, which use the common Aldi brand.
The largest supermarket chains in the UK
| rank | Supermarket chain | Market share |
| --- | --- | --- |
| 1 | Tesco | 27.8% |
| 2 | Sainsbury | 15.8% |
| 3 | Asda | 15.3% |
| 4 | Morrisons | 10.4% |
| 5 | Aldi | 7% |
| 6 | Co-op | 6.3% |
| 7 | Lidl | 5.2% |
| 8 | Waitrose | 5.1% |
| 9 | Iceland | 2.1% |
| 10 | Ocado | 1.4% |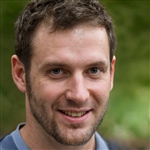 Author: Amos Chambers
Amos Chambers is a 33 year old journalist. Webaholic. Lifelong coffee guru. Food buff. Music lovers. Introvert. Writer. Analyst.