Which is better trade or drop shipping
An overview of the opportunities and limits of DropShipping
DropShipping has become an integral part of the e-commerce landscape and more and more founders and entrepreneurs are realizing the immense opportunities that this trading model offers. The great advantages are of course offset by certain weaknesses, disadvantages and risks, which you should know exactly in order to be able to deal with them optimally. In the following, we present the opportunities of DropShipping and their limits and thus provide a balanced and complete picture.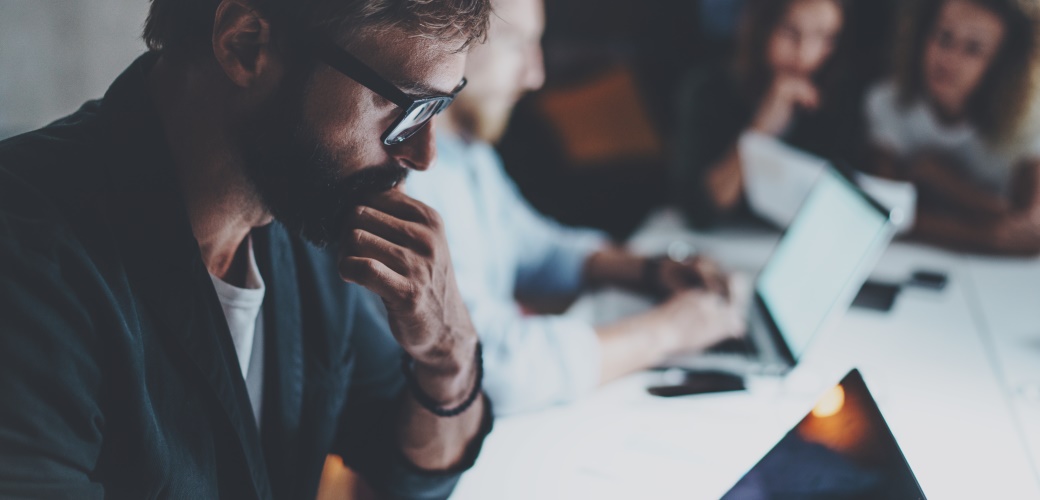 DropShipping: An innovative retail concept with a history
Perhaps you have already stumbled upon this heading and discovered a supposed contradiction. On the one hand we are talking about an innovative trading concept and on the other hand we mention that it is an approach with a history. Isn't this mutually exclusive? Normally we would agree with you. In the area of ​​DropShipping, however, it looks completely different. Give us a few minutes to explain what is meant.
The concept of drop shipping is also known as direct trade or drop shipping. One always speaks of this when a retailer does not come into physical contact with the products he offers. This model appears modern, but is not really new. In this context, think of the classic furniture trade. It has been customary here for decades that you choose the pieces you want in the furniture store and order and pay for them there on site.
After the delivery period has expired, the furniture is conveniently brought home. In many cases, however, this delivery is not made by the respective furniture store, but directly by the furniture manufacturer. He has received the order from the furniture dealer and is now delivering it independently. In this case, it would be completely nonsensical to first send the goods to the furniture store and then to the end customer. In this way, the heavy and bulky products would ultimately have to be transported twice.
So you see: The basic principle of DropShipping is anything but new. In earlier times, however, it only suited very few industries. The condition was always that the customer did not take the goods with them directly, but that they were only delivered after a certain period of time. Something about this has changed considerably due to online trading and its rapid spread. Every online order has the basic requirement for DropShipping.
---
The chances are exceptionally good with DropShipping
One of the top reasons people choose DropShipping for their internet business is because of the excellent risk / reward ratio that characterizes this trading model. Ultimately, you don't want to put yourself and your economic status in excessive danger by founding your own company.
If you think specifically about what causes such dangers in the first place, then you come across the same scenario again and again: Founders usually invest a larger amount in their business venture. This comes partly from our own resources and is partly even borrowed in advance. If something goes wrong with the young company, the founder not only suffers the setback that goes with it. He often remains heavily in debt and clearly feels the consequences of his failure over the years.
This situation quickly ensures that people are very reluctant to start their own business. In view of this risk, many cannot get involved in becoming active on their own. One of the essential characteristics of DropShipping is that this form of trading is almost entirely without investments. Of course, something can go wrong here too and it turns out that the company fails. In this case, the founder is at least not in debt afterwards. He can recover quickly from his setback and does not have to endure bad consequences for a long time.
---
The advantages of DropShipping in detail
Anyone who opts for a business model based on DropShipping should do so very consciously. For this it is absolutely necessary to actively deal with the various advantages that DropShipping brings with it for the retailer. These are not only extremely convincing in and of themselves.
In connection with certain business ideas, they also offer great synergy effects that you should definitely use and let work for you. In the following list, we limit ourselves to the five most convincing advantages associated with DropShipping. If you dig deeper into this topic, you will discover many additional benefits for yourself.
Low capital commitment and no risk of goods
Anyone who is involved in conventional online trading must first invest heavily in their own inventory. So he urgently needs a lot of capital. This is not necessary for drop shipping. The goods are not purchased, but simply remain with the respective supplier. This means that the actual start-up costs are only an absolute minimum.
In addition, the DropShipping retailer bears no risk of the goods. If it turns out that one or the other article in the range is not easy to sell, then it is simply removed from the delivery program. In this situation, the conventional retailer sits on the goods and has to come up with something about how he can still recycle them.
Low running costs
With DropShipping, the financial relief is not limited to the cost of purchasing the first inventory. It is precisely this that results in many other positive consequences. Since no goods are purchased, they do not have to be stored. The DropShipping dealer therefore does not need storage rooms, storage facilities or expensive warehouse staff. Even packaging material and similar aids do not have to be bought.
If you only think of warehouse rent, ancillary costs and personnel costs, it quickly becomes clear that a lot of money can be saved here. Conventional online retailers, on the other hand, are confronted with very high running costs right from the start, which are not infrequently the cause of the company's failure.
Immense range of sizes
If you as an online retailer are busy building up a good range, then with the classic business model you can't just concentrate on which products are particularly popular with your target group. In addition, you always have to think about whether you can afford the purchase of the respective goods. This significantly restricts one's own creativity when it comes to building a range. Instead, the DropShipping retailer draws on the full here.
He can build up assortments of any size without costing him a cent in advance. With DropShipping, immensely large assortments can therefore be developed that are extremely attractive for consumers and with which excellent sales can be achieved.
Significant competitive advantages for certain products
With regard to the cost situation, DropShipping dealers are always very clearly superior to their conventionally working colleagues. You don't need a lot of start-up capital and are in a much better position with regard to running costs. This gives them a fundamental advantage. They have to take in less money and can therefore afford to sell products for less.
With certain products, the benefits that are already there are even more evident. This is always the case when we are dealing with particularly heavy or bulky products. With these, the transport costs are particularly high. And the conventional retailer, unlike us, has to pay for it twice.
Also possible as a part-time job
Let us come to one of the last advantages of business concepts based on DropShipping for the time being. In this case, the entrepreneur does not need to invest as much time as is the case with the conventional trader. A lot of time can be saved, especially with regard to the small-step processing of orders, but also with regard to the management of warehouse operations or dealing with personnel issues.
In addition, no dedicated business premises are required. The DropShipping shop can be handled from home without any problems. These properties make DropShipping particularly suitable for part-time self-employment.
---
Where there is light, there is also shade: an overview of the disadvantages of DropShipping
We don't want to gloss over anything at this point, but rather give you the risks and weaknesses of DropShipping very clearly. We are convinced that the better you know them in advance, the more successfully you will be able to cope with them.
The supplier bears the main responsibility
There is no question that suppliers are very important for every online retailer. In the case of DropShipping, however, their role is particularly important. After all, the manufacturer or wholesaler takes on a large part of the tasks involved in this business model and, above all, forms the direct interface between retailer and consumer.
Overall, this leads to an increased dependency on the selected suppliers. In addition, you absolutely have to be able to trust them, because you no longer see the programs yourself. However, if you carefully select the manufacturers and wholesalers and regularly check them thoroughly, you can successfully get this problem under control.
Possibly more expensive purchase
As we have already mentioned, conventional retailers need a certain amount of start-up capital in order to acquire their first inventory. In return, most suppliers are of course willing to give their customers a price reduction in this situation, which refers to the fact that a lot of goods are purchased at the same time and only sent to a single address.
The DropShipping dealer, on the other hand, orders individual items and also requests the supplier to ship them to the end customer. Especially at the beginning of the cooperation it is therefore possible that you as a DropShipper pay higher purchase prices. However, this can be improved over time through skillful negotiations.
Many returns jeopardize success
Returns are one of the absolute enemies of every online retailer and represent an expensive and annoying nuisance that unfortunately cannot be completely avoided. For the dropshipping retailer, this situation is even a bit more uncomfortable, as the returns from customers make the otherwise very unproblematic and convenient processing process more complicated. Here, the decision must also be made as to whether the respective supplier should process the return for a fee or whether you as a retailer would rather do this yourself.
You can get this problem under control by trying to quickly ban products with a high return rate from the shop and replace them with unproblematic items.

---
Anyone who is familiar with the opportunities on the one hand and the risks on the other in the field of drop shipping has a maximum chance of success. If you want to know how DropShipping.de gives you valuable specialist knowledge, then read the report about now our biggest redesign so far.
About the author Sebastian Huke