Is overrated in a foreign country
Is sex overrated?
Advertising plays with pleasure. Films, series and media address sexuality in all its facets on a daily basis and the internet no longer knows any limits when it comes to sex.
Given this sexualization of everyday life, it seems reasonable to assume that most adults have sex all the time. But appearances are deceptive: According to "Freizeit-Monitor 2019", only 52 percent of German citizens have sex at least once a month. Five years earlier it was 56 percent.
The reliability of the various surveys can be disputed because men often exaggerate and brag, while women tell less than they actually experience, according to Munich-based sex and couples therapist Heike Melzer.
Even so, the general trend to have less sex is not just a German phenomenon. Fewer and fewer adults are living in a stable partnership, fewer and fewer people say they have sex regularly, and more and more sexuality does not play the major role that advertising, films or the media give to the topic.
Many reasons for abstinence
According to Professor Dr. Ulrich Reinhardt, the scientific director of the "Foundation for Future Issues", there are numerous reasons for the decline in sexuality. On the one hand, there are demographic reasons, because German society is gradually aging and, with increasing age, sexuality also usually decreases. The growing self-confidence of many women and the desire for self-determination also play a major role.
Above all, however, the changed leisure behavior is responsible. What citizens do with their free time is summarized in the "Leisure Monitor", which is regularly surveyed by the Foundation for Future Issues. Behind it is the tobacco company British American Tobacco. For the representative study, more than 2,200 people aged 14 and over were asked about their leisure time behavior in June and July.
Many people want to make the most of their free time, Ulrich Reinhardt told DW. They switch from one activity to the next, do numerous activities in parallel and want to be there everywhere for fear of missing out, according to the scientific director of the "Foundation for Future Issues". The wide range of leisure activities and the concentration of everyday life are clearly at the expense of sexuality. One reason is also the constant use of smartphones: "If your partner is on the phone all the time, it's not exactly a romantic atmosphere," says the futurologist.
More on this: Sexual appetite disorder: No sex is (not) a disaster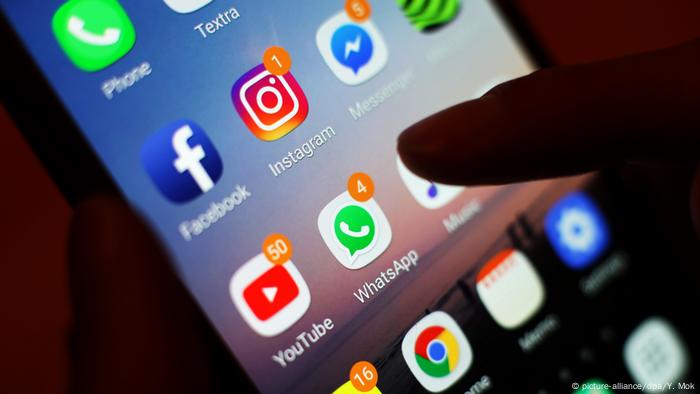 Intensive cell phone use can be a pleasure killer
In addition to the "leisure stress", however, the stress at work is often a real pleasure killer, according to the sexologist Heinz-Jürgen Voss from the Merseburg University of Applied Sciences: "Coming home shortly after work and being able to function sexually is not or only difficult. For Good sex and good togetherness should take your time. "
Interestingly, singles - "contrary to what is popularly expected" - have little sex in comparison (27 percent weekly, 49 percent monthly), says Voss. Only five percent of the "sex volume" is provided by singles.
Especially with the younger and middle age groups, it also means: if you are not always online, you can get out quickly. This means that calls are made in all situations, every message is replied to within minutes, if possible, and comments are made on social media. However, this round-the-clock presence comes at a price. "More and more citizens have the feeling of being overwhelmed by the flood of media and want to switch off more often - and this in a double sense," explains futurologist Reinhardt.
Less sex despite dating apps
At the same time, the sexualization of everyday life or the media has a rather counterproductive effect. The "generation of porn" is confronted with sexuality earlier nowadays, but at the same time empirical studies show that many young people are more likely to become sexually active later on as a result.
Contrary to what was forecast, the sexualization of everyday life and the media did not lead to the sexual brutality of young people. Although there are numerous dating apps available to so-called Generation Y, this by no means leads to fast sex with changing partners for the majority of them. Quite the opposite: apparently, many young people spend so much time online that they have less contact with people in the analog world and therefore less sex.
More on this: The unbearable life with a narcissist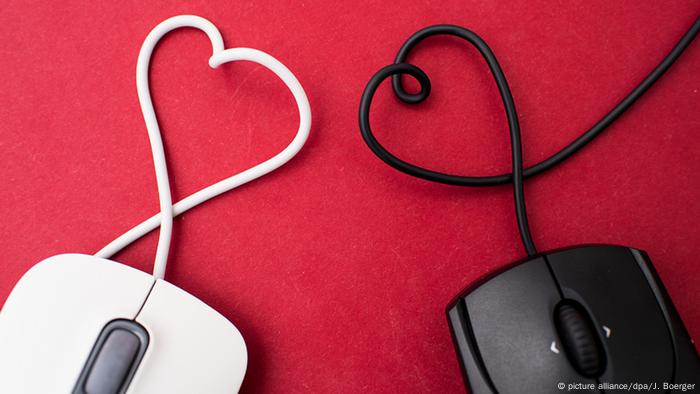 Many young people are online so often that they have less contact with people in the analog world
The European youth study "Generation What?", In which more than one million young Europeans took part in 2016, who were 18 to 34 years old at the time of the survey, also provides illuminating insights. The respective values ​​vary from country to country, but on average a third to half of those surveyed said that it was too much about sex. Depending on the country, sex is not necessarily part of a happy life for a third or half of young Europeans.
The majority of the so-called Generation Y or "Millennials" also showed no interest in same-sex sex, partner swapping, sex with a stranger or sex with several people.
Europeans are not alone in this: In the USA too, empirical studies have shown that adolescents gain their first sexual experiences later and later. In Japan, around four in ten of 18- to 36-year-olds are said to have had no sexual experience at all.
Porn and self-staging have nothing to do with one's own sexuality
Above all, the tendency to self-portrayal promoted by social media has a very negative effect on sexuality, according to Reinhardt. The emphasis on externals is aimed very much at comparability. Here, too, there is usually an idea of ​​optimization or performance.
Whoever does not meet these ideals, who does not like this self-presentation or who withdraws from this idea of ​​optimization, the social media have a rather negative effect on their sexuality.
According to the online portal netzsieger.de, 43 percent of all Internet users worldwide look at pornographic sites. Around 25 percent of all search queries on the Internet are still about pornography, which is around 68 million queries per day. Surprisingly, 70 percent of this porn consumption takes place on working days between nine in the morning and five in the afternoon - that is, during working hours.
Thanks to the ongoing porn boom, the online porn industry has annual sales of over five billion dollars, according to netzsieger.de. The Germans are world champions when it comes to porn consumption: with 12.4 percent of worldwide traffic from pornographic content, Germany is ahead of Spain, England and the USA.
More on this: Radicalization: How empathy fuels conflicts
Male fantasies in the porn industry usually have nothing in common with their own sexuality
However, the sexuality shown in porn or the prevailing sexual practices there have a very disturbing effect on many young people, but also on adults. The enormous consumption of porn as well as endless online offers for non-binding and for sale sex led to the instinctual side of sexuality being decoupled from binding partnerships, says Munich-based sex and couples therapist Heike Melzer.
A constant partner, on the other hand, becomes unattractive over time, explains the expert. Sexologist Volkmar Sigusch sees it similarly: "The easier something is to achieve, the more it loses its appeal."
Big discrepancy between the world of appearance and reality
"Performance stress from the porn industry and social media" is what the Munich-based sex and couples therapist Heike Melzer calls it: "Permanently erect penises, multiple orgasms, firm bodies thanks to the appropriate filters - the target value we perceive during sex rarely matches the actual one Actual value matches. "
Contrary to what advertising, media and the Internet suggest, one's own sexuality does not play a central role in many people's real lives. "The subject of sex is actually overrated," says futurologist Reinhardt. For its "Leisure Monitor", the Foundation for Future Issues conducted face-to-face interviews asking about the entire range of German leisure activities. Significantly, however, most of the media reported on the increasing listlessness. "Sex sells", this advertising wisdom is still true.
More on this: Happy partner? Longer Life!
Love phrases explained scientifically

The way to a man's heart goes through his stomach

People who are newly in love produce an increased amount of the hormone phenylethylamine, which curbs the appetite. When eating together, the "cuddle or relationship hormone" oxytocin is released, which also inhibits appetite. The situation is different in longer relationships: happy couples weigh more on average than singles. This is also due to the decreasing pressure of competition in happy partnerships.

Love phrases explained scientifically

Butterflies in the stomach

During the fall in love phase, the body is also regulated by the sex hormones testosterone and estrogen. These hormones are mainly released under the influence of stress and lead to a restless gastrointestinal tract. The release of the stress hormone adrenaline when looking at the other person, in conjunction with the happiness hormones, leads to a tingling sensation in the stomach.

Love phrases explained scientifically

To be able to smell good

Molecules on the cell surface decide on friend or foe when the immune system is recognized and then create the appropriate fragrance components. The body odor reaches the brain via the olfactory receptors, which then decides: fits or does not fit. Too much diversity can lead to autoaggressive T cells that attack the body's own tissue and trigger autoimmune diseases.

Love phrases explained scientifically

Love is blind

Dopamine is a messenger substance that creates a feeling of being in love in the brain and hides any mistakes made by the beloved. The released endorphins convey feelings of happiness and satisfaction. If the cuddle hormone oxytocin is also activated by physical contact, a permanent bond is created that extends beyond the six weeks of being in love.

Love phrases explained scientifically

The chemistry is right there

When it comes to love, the motto "the stranger the better" applies. It is about immune genes that play a role in the defense against pathogens. The more different the gene pool of mother and father is, the better the offspring is prepared for as many pathogens as possible.

Love phrases explained scientifically

Finding someone cute

Kissing, sucking and biting should take up cannibalistic motifs in a playful and playful way. This can also be seen in the idioms: We find someone "sweet", "delicious" or "crunchy", we like them to "eat" them. For many people, sweets have also had a rewarding effect since early childhood. Accordingly, the term "sweet" has a positive connotation in other subject areas as well.

Love phrases explained scientifically

People of the same kind stick together

It has been shown that partners were very often similar, especially in long-term relationships. Sociologically speaking, the concept of "homogamy", that partners are selected according to similar criteria, so that the same conditions (descent, age, level of education, social status, financial situation, hobbies, political inclination, religion) are brought into the respective relationship.

Love phrases explained scientifically

opposites attract

Men and women also differ in their choice of partner. Men pay more attention to their appearance. Women are more likely to look for status and intelligence. If different opinions and experiences clash, it can lead to more balanced perspectives and smarter actions. Often, opposing personalities go well with each other, for example like being guided and like being guided.

Love phrases explained scientifically

Share everything with each other

Above all, sexual partners must be careful not to inadvertently share sexually transmitted diseases or other infections with the new partner. It is still unclear to what extent partners also divide the microbiome - i.e. the sum of all microorganisms - on the skin over time. In neurodermatitis patients, for example, the partner microbes could promote a corresponding skin rash.

Love phrases explained scientifically

React allergically to each other

If it doesn't fit at all, it could be due to a fragrance allergy. Because mostly we do not react allergic to one person, but to something that the other is wearing. These could be allergens from other places, or perfumes, creams or soaps that contain eugenol or limonene. Especially in the case of allergies, the psyche also has a positive or negative effect on the immune system.

Author: Alexander Freund